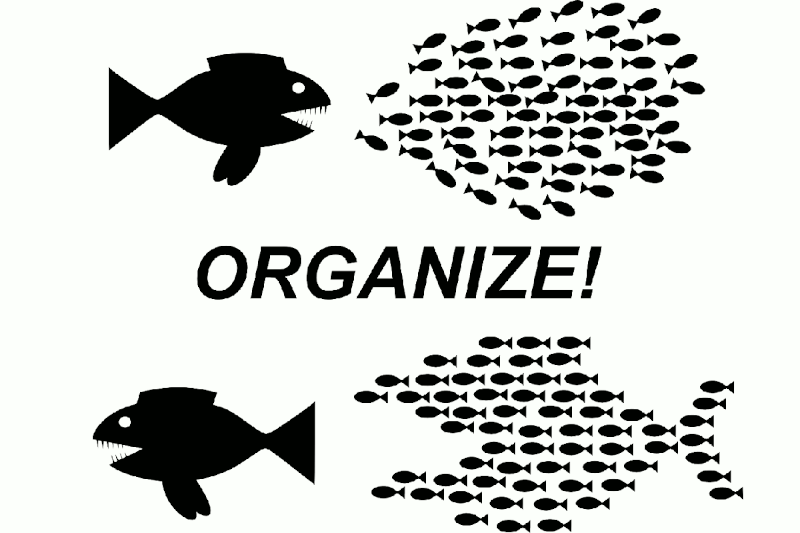 I'm reading1 Jon Melrod's book Fighting Times: Organizing on the Front Lines of the Class War. The book is autographical, dedicated to depicting Melrod's life fighting for his fellow workers through union. It is, unfortunately, a very needed book at this point in time.
The Starbucks Workers United union campaign has now won over 164 National Labor Relations Board (NLRB) elections, and over 300 stores have petitioned for NLRB elections. But since the campaign first went public in August of last year, Starbucks HQ and its union-avoidance law form, Littler Mendelson, has mounted a blistering anti-union campaign to try to stop workers from self-organizing: it has fired workers, threatened them with loss of benefits, closed stores, reduced workers hours to get them to quit, promised rewards to those who agree to oppose the union, spied on pro-union workers and subjected them to endless hours of coercive group and, especially, individual anti-union meetings. Starbucks's is one of the worst, most brutal, most mean-spirited anti-union efforts of recent decades.2
These are not the only ones.
The first Apple store in America recently voted to unionise. This was not an easy feat as Apple employed an entire strategy to fight that, just as Amazon did before them and still do.
"We love our jobs. We just want to see them do better," Ms. Reeder said.

The outcome is a blow to Apple's campaign to blunt union drives by arguing that it pays more than many retailers and provides an array of benefits, including health care and stock grants. Last month, it increased starting wages for retail employees to $22 an hour, from $20, and released a video of Deirdre O'Brien, who leads Apple retail, cautioning employees that joining a union could hurt the company's business.

Apple declined to comment.

Employees in Towson said in a video produced by the website More Perfect Union ahead of the union vote that Apple's anti-union campaign there was "nasty" and included management telling workers that unions once prohibited Black employees from joining their ranks. In the weeks ahead of the vote, Ms. O'Brien visited the store and thanked everyone for their hard work.3
We need unions. There's more than power in numbers; we set ourselves free by thinking and organising.
Also, we need whistleblowers. Any responsible organisation promotes them. We're constantly reminded of this through commendable actions by people such as Edward Snowden, Daniel Ellsberg, and Emma Reilly4.
I read a bit of of Melrod's Fighting Times where he recalls being at school:
I plopped comfortably into an overstuffed chair in the Social Room and was soon engrossed in my reading. I hadn't noticed the singing had ceased when the door flew open. As if possessed, diminutive Norwood barged in, barely able to control his anger.

Mr. Melrod, since I've been here at Putney, students have sung madrigals every Friday night. I will not tolerate your flouting of our traditions. I expect you will rejoin us and surely participate."

"Nah, I don't really think that's gonna happen."

With my unequivocal and rude rebuff, Norwood flew into a rage, clenched his fists, and seemed poised to hit me. As the distance between us shrank, I jumped up, grabbed each of his flailing fists, and held him immobilized.

"Norwood, I'm going to say this once and only once. Don't you ever, ever try to hit me." He shot back, "Melrod, you're banned from Friday-night madrigals. I don't want to see your face again." At that, he turned and stomped out, breathing hard. How very perfect, I thought, proud that in the school's thirty-two-year history, I had achieved the dubious distinction of being the only student expelled from Friday Sing.

For every ensuing Friday evening until I graduated, I lounged in my dorm room reading science fiction. When Norwood raised his voice to belittle me and his fists to hit me, I intuitively understood for the first time that authority is only as powerful and commanding as one allows, a most valuable lesson that would serve me well.
Powers is in the hands of the people. The People have the Power.